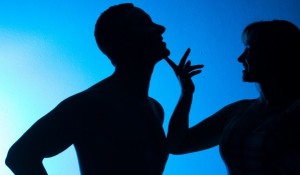 I guess that I'm a different type of therapist for my clients. It seems that many prefer to concentrate exclusively on the psychological elements of why their client's are unable to experience intimacy with their partner(s). Of course, a psychological component is a part of it, however, what I have discovered is that many practitioners tend to dismiss or overlook the physiological elements that are typically at the heart of intimacy issues for both genders. Maybe its my pharmacological training, or, my capacity to just really listen to my clients narrative that clues me in to the real source of frustration and dissatisfaction with their relationship that reveals the physiological obstacles.
You see, when Viagra hit the market "men rejoiced and women ran". Nursing homes became "Club Med" and many reported that their relationships were reinvigorated, more meaningful, playful, and many couples reported feeling more connected. Frequently, the conversation turned to the inevitable question, "What about a Viagra for women?" At the time their was only the hope that one day there would be a pill that could deliver the same enjoyment for women that men would be taking advantage of for decades. Well, now it appears the wait is over for females everywhere!
Enter a new wonder pill called Addyi (pronounced 'add-ee') that interestingly acts on the woman's brain. Naturally, men and women operate differently, right? Of course, there is concern among the medical community that because this does not increase blood flow to the genitals (keeping this PG) as Viagra does, they are unsure of the physiological and psychological ramifications of this medication. As with any new medication, you have to make an informed decision by deciding if the perceived benefits to your relationship, self esteem etc..outweigh the potential unknown risks to your health?   Is it effective? Will women lose their self-control in their relationship(s)?
Do you want to know more? Read HERE