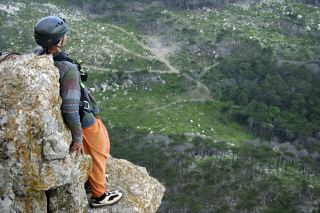 The horror of the mass killings all over Paris this past weekend has literally paralyzed us. The media is awash in perpetuating what is around the clock fear. More information is coming out regarding the attackers and, as we all suspected, it is ISIS. Blame is being cast on the recent mass immigration of Syrian refugees to France's rigid gun control laws.
Here in the United States, the Governors of both Louisiana and Texas have pushed back on President Obama's effort to place up to ten thousand Syrian refugees in each of their states. Of course, this is strong reaction to the claims that thousands of radical Islamists have flooded into Europe under the guise of immigrants. The repercussions will be long lasting against the Muslim population as we will see as the weeks unfold. We did witness France take action by sending their air force to bomb Isis positions in the middle east. Across the world there was cry for solidarity as we mourned with the victims and their families in France.
Now, Isis is sending out threatening videos promising more attacks on the scale of those in France. Naturally,there is much fear and uncertainty in our populace and worldwide. Globally we are on high alert. I saw an article that described how this mass killing has now put the proverbial dagger in the heart of the liberal French society. Fear has taken over the mindset of the people. We are looking over our shoulder. If and when we see someone who looks or dresses like they are of the Muslim faith do we stare, become nervous, will our anxiety surge, will fear take hold. Now we are being told to be aware and report any suspicious behavior. Yes, it is really about fear!
Let's look at why we fear. Of course, we need it at some level because it's necessary for our protection from dangerous life events. Can you imagine sitting near a campfire and a spark touches your pant leg which then causes your pant leg begin to catch fire. Now, if you didn't fear getting burned, you would burn to death, right? Again, protection and easy to understand. Fear creates a "fight or flight" mentality. Fear causes us to change our behavior, alter our routines, and diminishes our ability to trust. We become more cynical, suspicious and highly critical. Additionally, we become more prone to depression and anxiety. If we are not able to manage ourselves we may well spiral into an emotionally paralyzed state. Instead, let's be more more cerebral about what types of fears there are and what we are dealing with. So educate yourself a bit with this article to determine your degree of fear and see if you're slipping…There are 5 fears, which one are you suffering with…click HERE