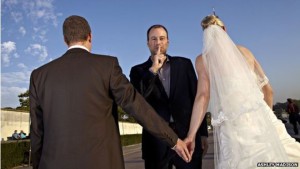 With the recent hacking of the secretive "Let me cheat on my spouse without her knowing" website aka "Ashley Madison," a national fallout has begun in millions of relationships. I heard that divorce lawyers expect this to be terrific for their business, sadly, this will also keep therapists, psychiatrists, clergy, social workers busy, as well. Many relationships, quite possibly many already in trouble, will be destroyed by the revelation that their spouse has been unfaithful. This will tear both hearts and families apart.
Infidelity is extremely difficult to work through once uncovered because of the betrayal, deep pain, the loss of trust, and terrible deception that led to the revelation. Naturally, the majority will witness the tragic end of their relationship, but, a few will navigate through these treacherous minefields and become stronger as a couple. However, be forewarned, the journey is painfully long, bitter at times, full of guilt for the one who has cheated, and doubt and mistrust play on the mind of the loyal one who stays despite the affair.
What is truly fascinating is the mental state of the person caught cheating who is then then faced with having to take accountability for their reckless behavior and apologize. Maybe you were caught? Maybe you are facing the prospect of deciding to stay or leave the unfaithful spouse? Are you asking yourself, "Can I make it through this?"  What is for certain is that there are no easy solutions. There are some very rough times ahead for millions of couples faced with this Ashley Madison Fallout. I think it's better to say, "Life is short, so don't have an affair!
Interested in the psychology of a cheater, read HERE